BKTR (The Bus Transport Planning System) is based on Transmodel standard and designed for implementing public transport on public roads.
It also supports accounting of costs and incomes. The purpose of development was creating an application capable of cover all needs of a transportation company starting from maping the supporting network through managing vehicles and drivers until collection of fare fees.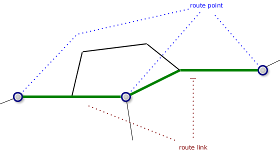 The system is capable of mapping the service grid of one or more public transport company, maintain it, graphically plan all the routes, make timetables and save it in printing-office quality, plan the work of individual drivers and wehicles on local or long distance routes. It can handle fare product movements from ordering to selling and able to plan and follow inspectors work.
Implemented transmodel standard guarantees the system can be further developed and connected to other systems.
The BKTR did not requires any software licence to be purcheased.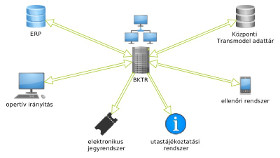 The BKTR system did not contain any preinstalled map. Using a vectorised map with topological information to plan public transport is advised. For this purpose Google map or Open Street Map can be used / fitted.
The BKTR system stores the whole timeline of grid and plan informations, so every previous state is available, viewable and restorable.
On the client side, only a browser is needed (eg: Mozilla FireFox). The server (linux) can be run on a local machine or be at a remote site at a service provider. VPN access is advised if the server is on the internet.